Be prepared for an adventure of a lifetime this July as you enter a world of wanderlust. Rediscover the magic of holidays, embarking on a wondrous journey filled with Pandora's travel-inspired charms.
Encompassing an array of five glistening dangle charms, inspired by the theme of imagination and adventure, relive your fondest travel memories with these charms that are designed from iconic symbols of travel. Reignite that spark to imagine places to discover once again.
"Whether or not you're actually physically travelling, so much of travel is about the excitement of discovery. First, you imagine it, then you live it," says Francesco Terzo and A. Filippo Ficarelli, Pandora's VP Creative Directors. "Travel gives us the opportunity to open our eyes to new places and people. We can dream about the places we want to explore, fueling our imagination."
Mix and match the charms as you reminisce and wear your travel wish list. Dream of dreams that reflect your deepest travel desires. Be thrilled once again as you begin a journey of exploration. For where you've been and where you're yet to go, pay tribute to the places in your heart.
Pandora Travel Icons charms are now available at all Pandora stores and online at https://sg.pandora.net/en, prices from $59.
Set Forth on an Unforgettable Journey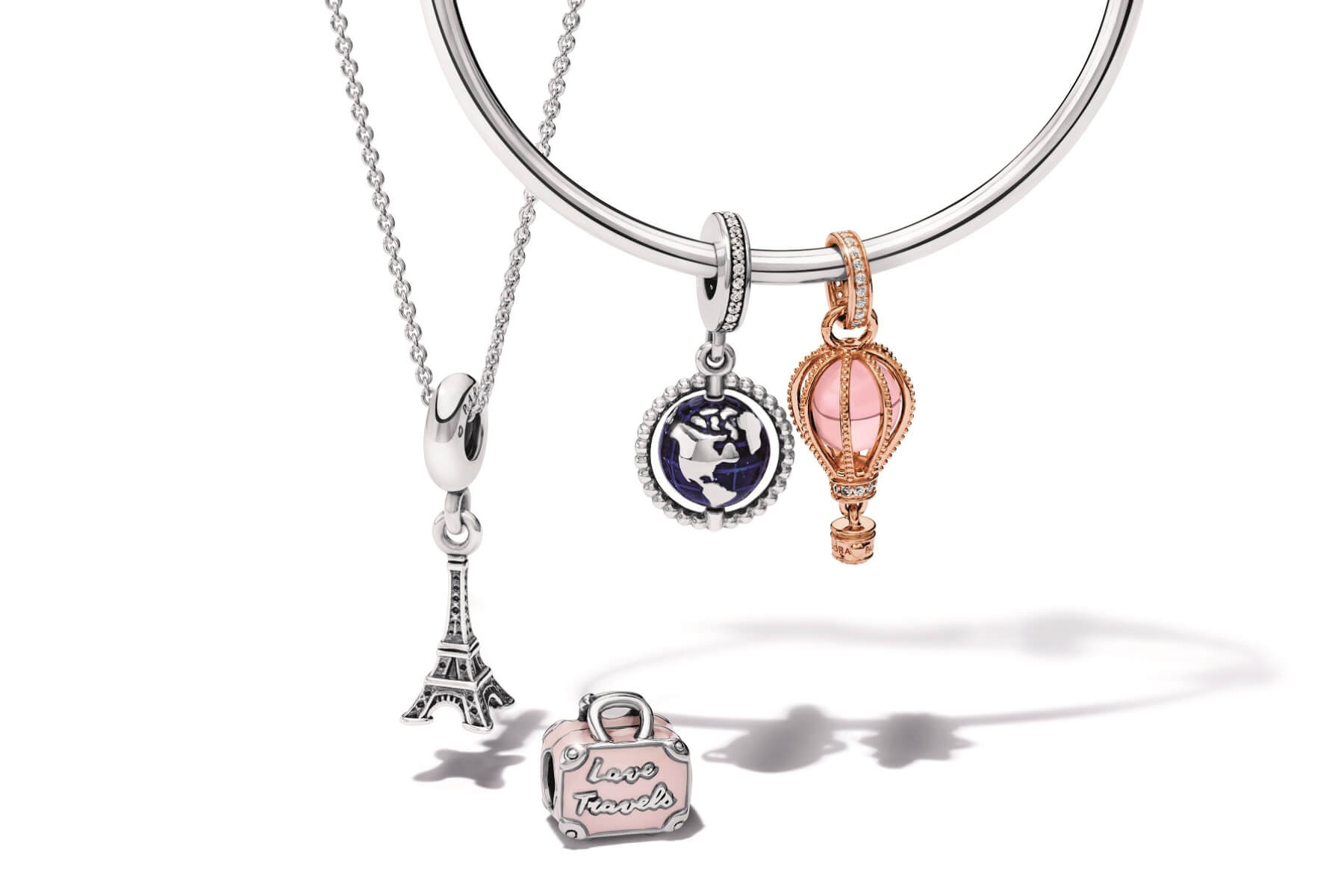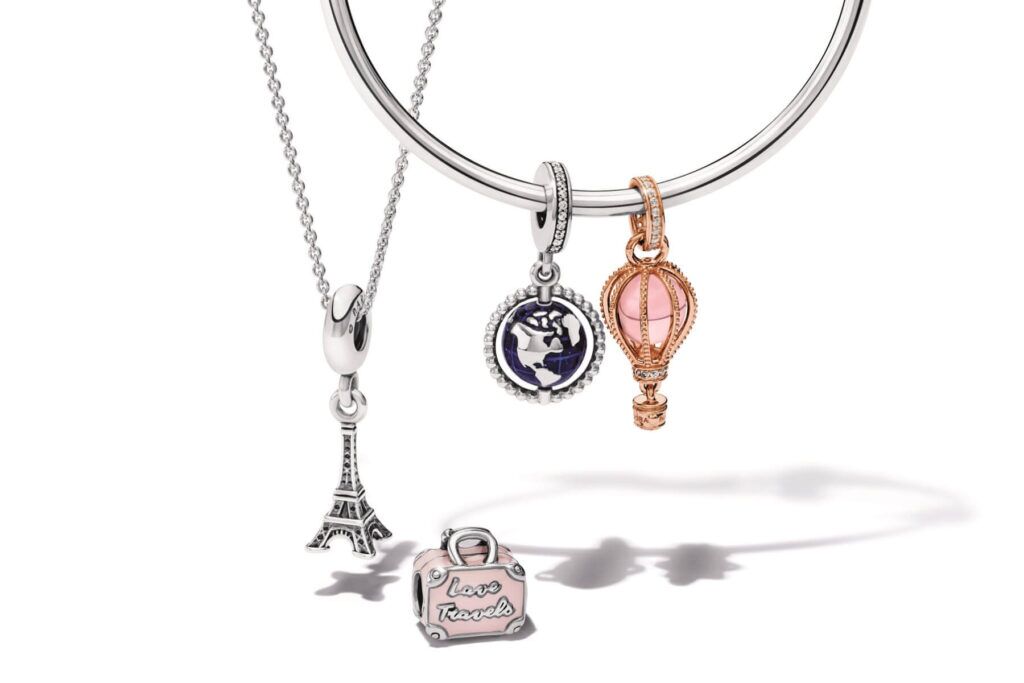 Step into a realm of endless adventure possibilities, and dream of moments never fathomed before. Expect the unexpected as you begin your wondrous journey. For instance, take off on an unconventional ride up into the vast blue skies with Pandora's Sparkling Pink Hot Air Balloon Dangle Charm ($129). A glow-up from last year's Blue Hot Air Balloon Charm, this new charm displays a sparkling version in Pandora Rose, paired with a lovely pink fairytale crystal. Feel yourself floating freely amongst the fluffy clouds, as you overlook the picturesque view from above.
The sky is not the limit. Instead of the skies, dream of sailing across the sea while soaking in the summer breeze and the view of the breathtaking ocean with the Sail Boat Dangle Charm ($59). A quaint masterpiece made from sterling silver, this charm is bound to reignite your greatest sunny adventures at sea or even by the beach.
As you embark on your journey on a wondrous ride, relive treasured travel moments with the Blue Globe Dangle Charm ($89) – a Murano glass bead that sits delicately in a meridian ring. Spin the globe into a magical adventure as you take a trip around the world and down memory lane, rediscovering a myriad of exciting destinations. Inspired by the warm summer tones, this charm boasts a Murano bead in a beautiful deep moonlight blue hue that will be sure to evoke your best travel memories.
Bask In a Sunshine State of Mind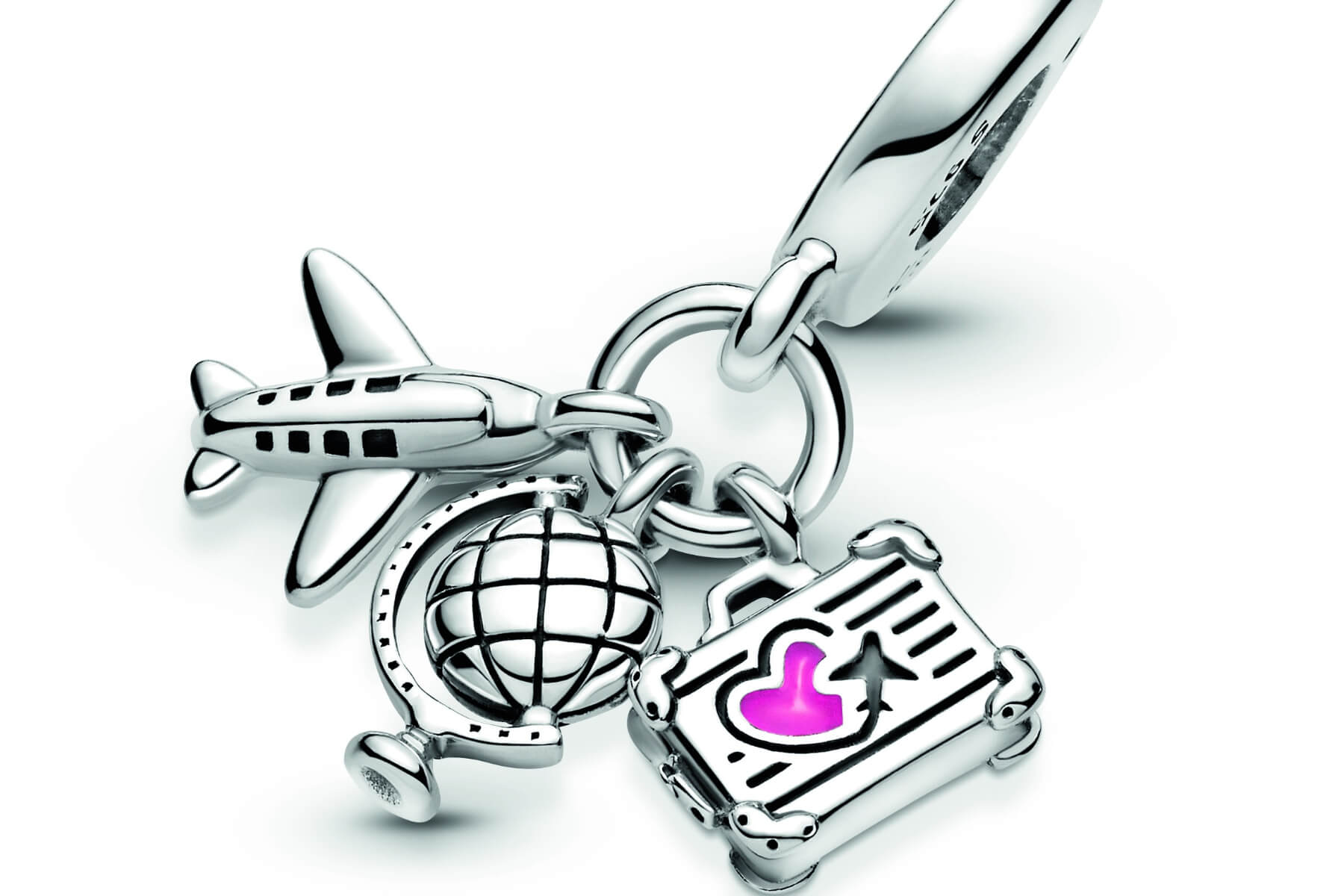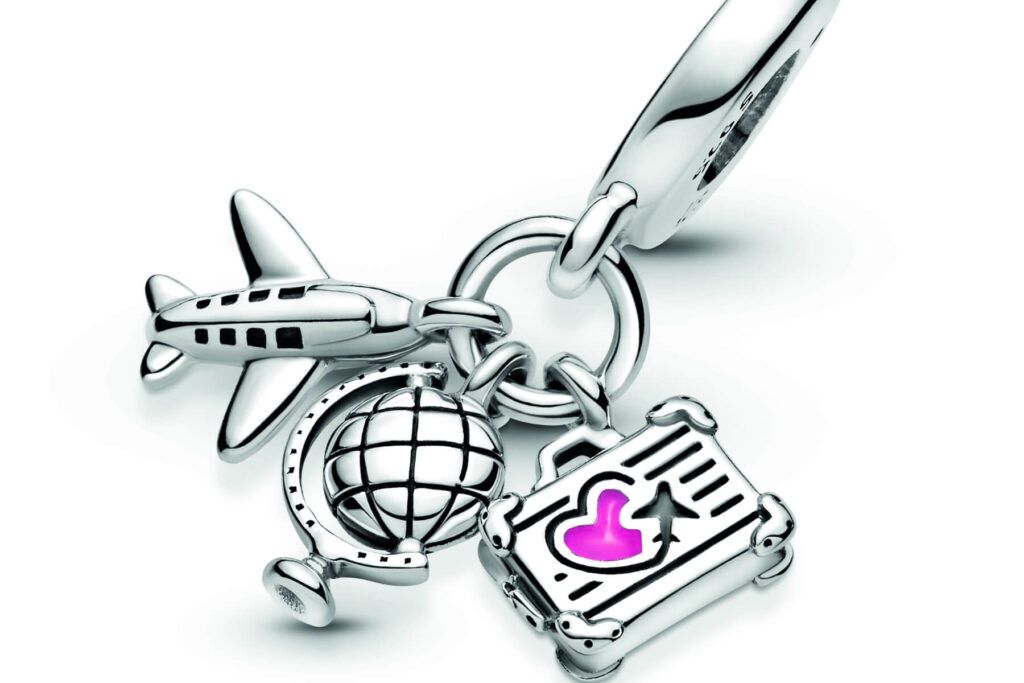 Reminisce and pay tribute to the places deep in your heart with the Airplane, Globe and Suitcase Dangle Charm ($89). Spark the excitement to plan your next greatest adventure yet, with this charm that carries a trip of worldly symbols to remind you of happy travel memories.
If you are unsure of where to begin, you can begin your sunshine-filled journey in the sunny state of California. A state where summer dreams are made of, cruise down the sunset boulevard, or take a trip to iconic travel destinations such as Hollywood, with Pandora's Movie Clapperboard Dangle Charm ($69). Experience the wonders of the Hollywood scene, and bask in your Hollywood fantasies while showing off your Hollywood love in style with this charm designed in the iconic clapper board.
This season, get ready for an unforgettable journey as you enter a panorama of travel dreams, whilst revisiting your favourite travel destinations. Relive your best moments while adding on these new charms to past favourites such as the Blue Globe Clip Charm ($69) and the Pink Murano Glass Flamingo Dangle Charm ($89), as you step forth into a world of wonderment once again. Be prepared and be excited to rediscover the magic of holidays – one that is always filled with boundless joy and adventure!